How do I install and access Weebly?
You don't need to be technically savvy to build a website. Canadian Web Hosting offers Weebly, a website builder with an intuitive drag-and-drop interface you can use to customize the appearance of your website. Follow the steps below to add Weebly to your website and begin designing.
Installing Weebly
Log in to your Cloudash client portal
Navigate to the Product section on the top left corner and click Action on the right column corresponding to the Linux plan you wish to add Weebly to

From inside your hosting product, locate the Add-ons tab on the bottom section and hover over the +Addons button and click Weebly
Fill in the information with your website details: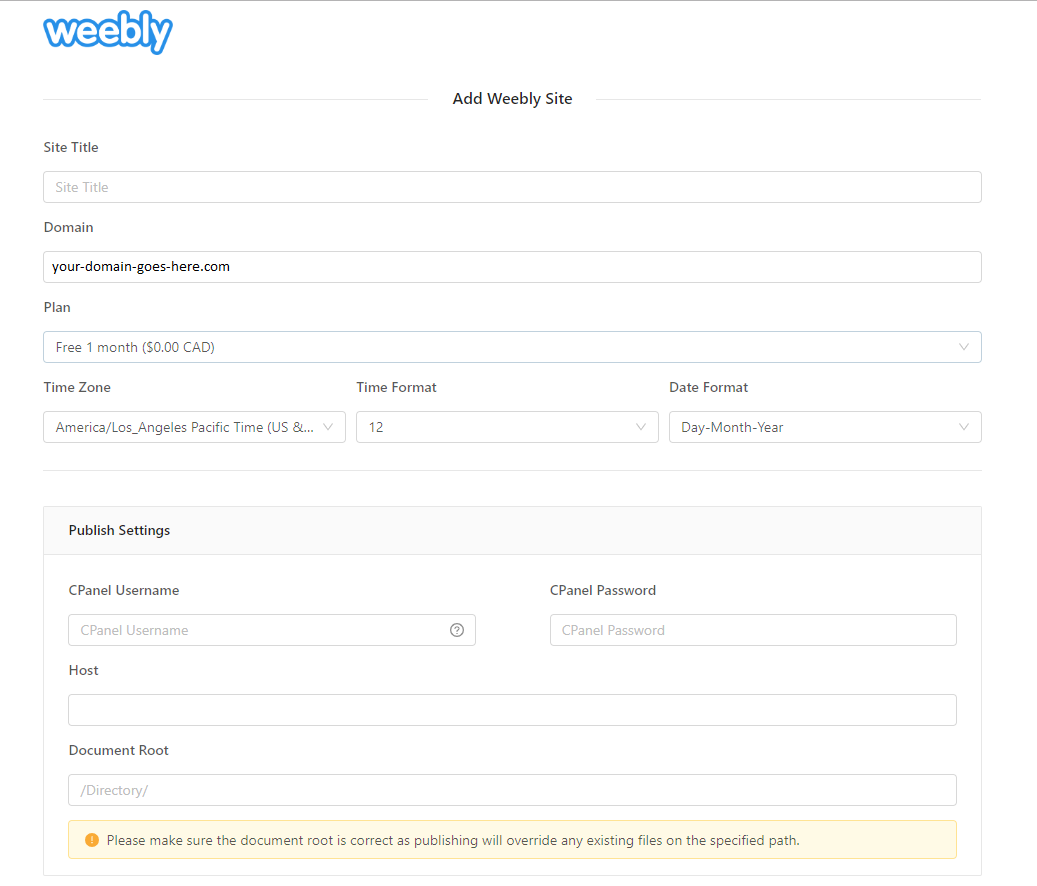 Note: if you use a different FTP account instead of the cPanel account, enter the FTP username and password in the cPanel username and password fields and make sure it has access to the document root of the domain where you wish to install Weebly.

The document root is /public_html for the main domain, or check cPanel for the specific path for add-on domains and subdomains.
Click Submit and the installation will complete and a confirmation email will be sent to the e-mail address associated with your Cloudash account.
Accessing Weebly
Once Weebly is installed, navigate to the Product section and click on the Web Services tab
Click Action on the corresponding Weebly site you wish to manage
From there, click the Go to my Weebly button and you will be taken to the Weebly editor

Having trouble? Contact us and our team will be happy to help.
---
---